EXPLORE COURISTAN PRODUCTS
Aspire to Inspire. Search our vast assortment of floor coverings each created with a harmonious balance of design, color and texture.
YOUR PERSONALITY
YOUR LIFE –
Personalize your décor!
Created your perfect rug using our Custom Rug Visualizer Today!
Custom Rug Tool
Castle Rock
Face-to-Face Woven Wilton
Give your space an eye-catching and memorable first impression with Castle Rock. Designed for today's most stylish transitional and contemporary tastes, this quality residential carpet offers a sophisticated take on the classic Chevron pattern.
explore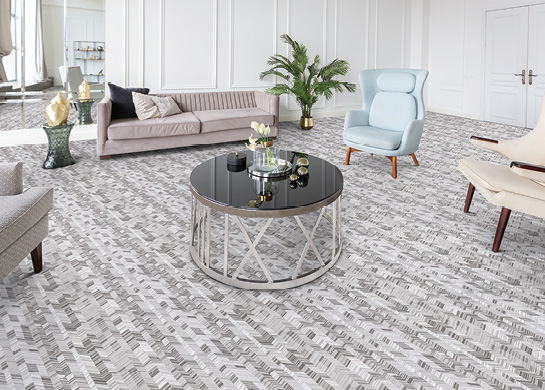 Sonnet Collection
One Million Points of Yarn Per Sqaure Meter
Designed to add a contemporary twist to today's home interiors, we are proud to presents the Sonnet Collection. This face-to-face Wilton woven area rug collection is made from a unique blend of 85% Courtron™ polypropylene and 15% shiny polyester, giving it a soft luxurious finish that features one million points of yarn per square meter.
explore
Villa D'Este
Hand-Loomed Loop Pile
Bring the luxuries of beautiful Lake Como into your home with Villa D'Este. Woven from the finest 100% pure wool, this quality residential carpet is featured in nine unique and appealing color tones including, Blue Stone, Forest, Aqua, Granite, Navy, Onyx, Rust, Spruce and Taupe.
explore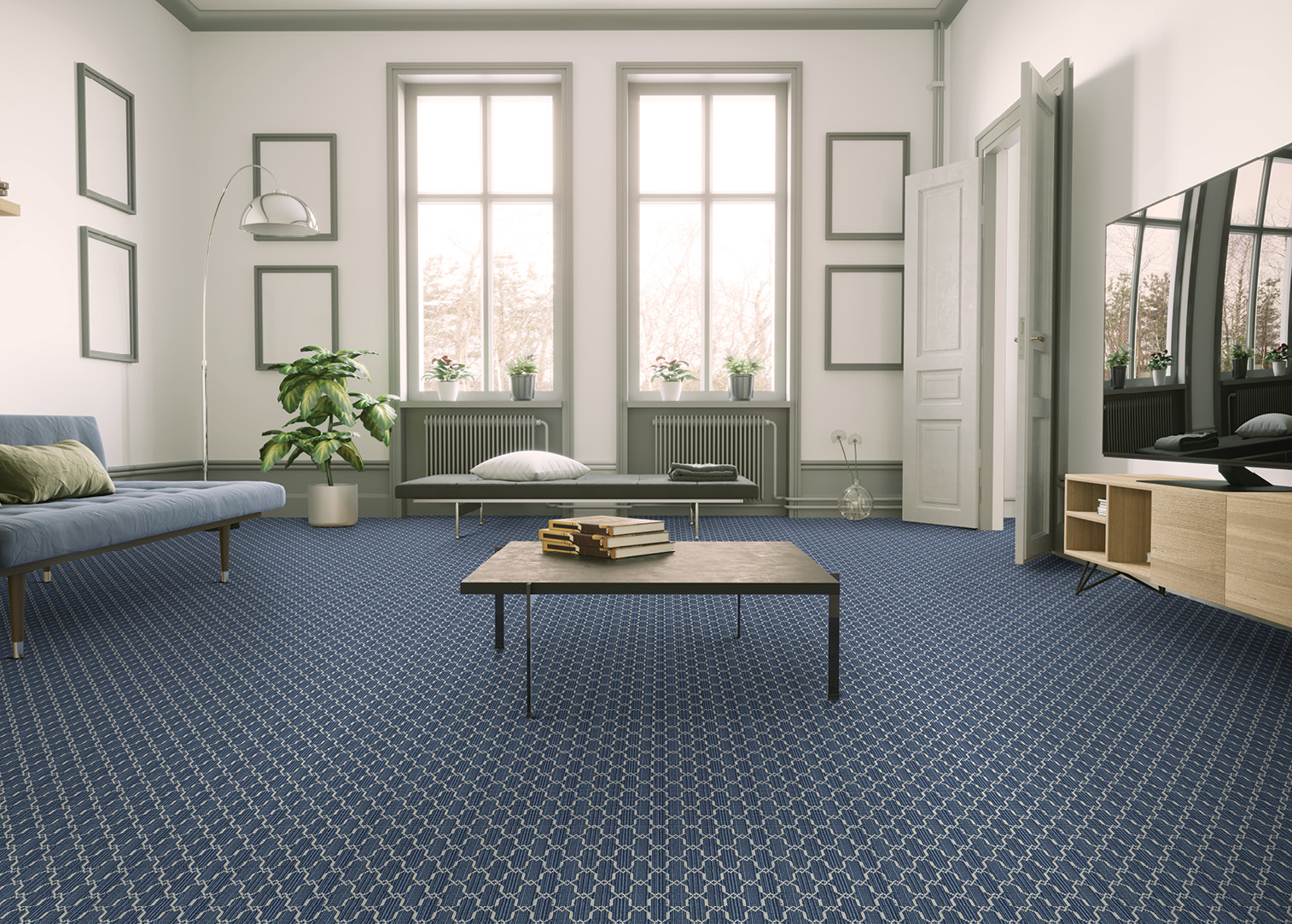 Nostalgia Collection
Cross-Woven on Wilton Looms
For those who take a more eclectic approach to decorating, the Nostalgia Collection offers a refreshing assortment of five color-focused, transitional area rugs that were designed for today's bedrooms, living rooms and family rooms.
explore
Dreamscape Collection
Digitally Printed Abstract and Watercolor Designs
Presenting the Dreamscape Collection, featuring abstract marble floor patterns that are incredibly soft to the touch and pleasing to the eye. This digitally printed collection is woven of 100% polyester that provides a faux rabbit fur softness, along with a machine woven base with a non-skid backing, providing a chic appeal and ultimate comfort for years to come.
explore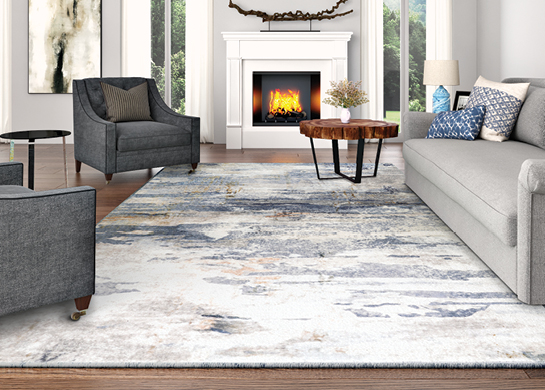 Black and White II
Face-to-Face Woven Wilton
Designed for minimalistic and modern decorative tastes, Black and White II was intended to create a bold statement and add an extra edge of sophistication to those interiors expressed in contemporary or transitional décor elements.
explore
Manitou Springs
Hand-Loomed Loop Pile
Experience a perfect balance of comfort and sophistication with Manitou Springs. Hand-loomed of a unique blend of 70% wool and 30% polyester, ensuring durability and barefoot comfort that remains unmatched, this quality carpet features a textured stripe design that creates a warm and masculine appeal. 
explore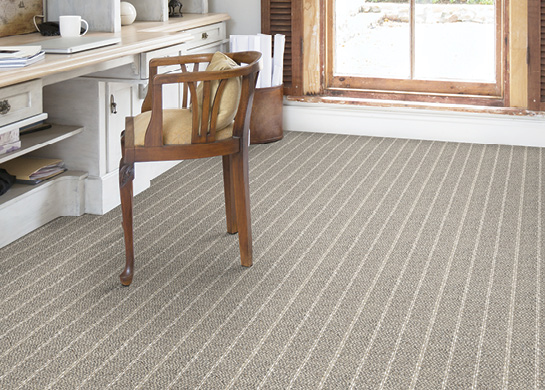 Naturalistic™Collection
Outdoor/Indoor Usage, Pet-Friendly
This durable, weather-resistant area rug collection features a subtle, high/low surface that creates its tribal designs and allows this collection to provide an extra sense of comfort outside or inside the home.
explore
Siena Collection
85% Viscose and 15% Shrink Acrylic
Offered in a full range of designs, colors and textures, Siena was designed to add visual drama to any interior in the home. Featuring two million points of yarn per square meter, and hand-washed for a soft and luxurious finish, each eclectic design offered in this quality collection is machine made using a unique blend of 85% viscose and 15% shrink acrylic.
explore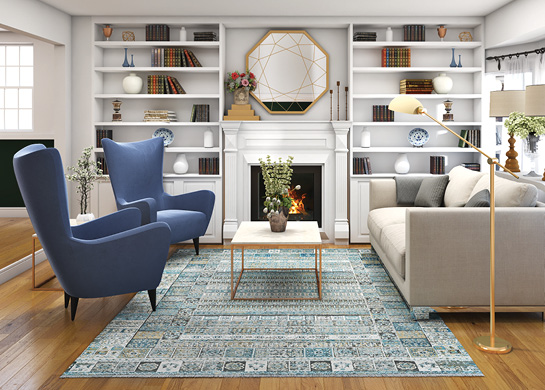 Cedar Island
Hand-Loomed Flatweave
Infuse your home with the luxurious, geometric boldness of Cedar Island. Carefully scaled with a handsome Ogee design outline, this statement-making residential carpet offers a fashion-forward pattern that will give your home décor effortless warmth and style.
explore
Kilkenny
Woven Wilton Loop Pile
Instantly give your space a fashion-forward yet comforting look with the elegant, geometric pattern of Kilkenny. Made from 100% pure wool, this woven Wilton loop pile carpet is more than capable of handling your home's most high traffic areas.
explore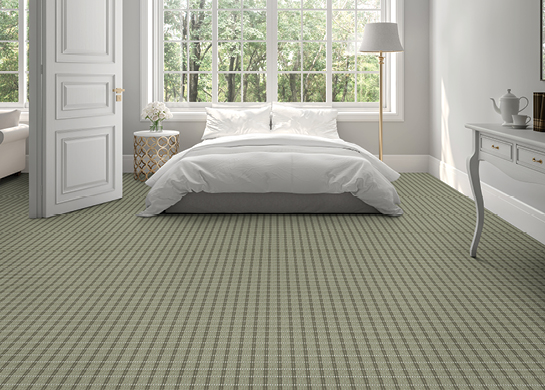 Oak Island
Hand-Loomed Cut and Loop Pile
A classic addition to the floor fashion scene, Oak Island features a crisp linear pattern that is anything but ordinary. Each meticulous facet of this handsome residential carpet is hand-loomed by master weavers of the trade, offering a unique sense of craftsmanship that is virtually unmatched.
explore
#couristan
SHARE YOUR COURISTAN STYLE WITH US